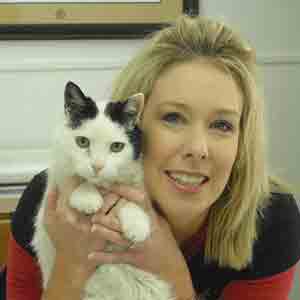 Dr. Kelli Isom
Veterinarian
Dr. Kelli Isom, originally from Nocona, Texas, graduated from the College of Veterinary Medicine at Texas A&M University in 2003.
She worked at a three doctor small animal practice in San Antonio for two years following her graduation.
After spending several years in Seguin, Trampus and Kelli moved to Bertram and purchased Highway 29 Veterinary Hospital. In 2008, they decided to add an additional veterinary office in Lampasas, and Isom Veterinary Hospital was opened in June 2008.
They have 3 boys, Preston, Cayhil, and Olson, three dogs (Jack, Toto and Pete), and a cat that thinks he's a dog (Augie).
Kelli's veterinary interests include small animal internal medicine and ultrasound. When not working, she enjoys spending time with her family, cooking, and fishing.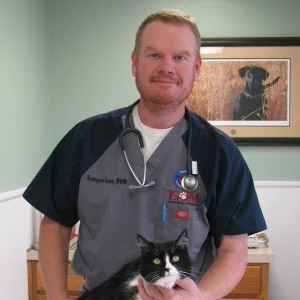 Dr. Trampus Isom
Veterinarian
A central Texas native, Dr. Trampus was born and raised in Lampasas. He attended Texas A&M and graduated with honors.
Dr. Isom earned his Doctorate of Veterinary Medicine from Texas A&M in 2002. After graduation, he practiced in Bryan/College Station for a year and a half before moving to Seguin, Texas.
In Seguin, he practiced at a three doctor mixed animal practice. Dr. Isom left Seguin to purchase Highway 29 Vet Hospital and move closer to home.
Dr. Trampus is married to Dr. Kelli Isom, and they have 3 boys, Preston, Cayhil, and Olson. They share their home with Augie, the cat, and three dogs, Jack, Toto, and Pete.
He enjoys working with small and large animals, with a special interest in small animal surgery and ruminant medicine and surgery.
Dr. Jeff Saylor
Veterinarian
Dr. Jeff Saylor, originally from Kentucky, is a 1985 graduate of Auburn University School of Veterinary Medicine. He attended graduate school at the University of Kentucky and graduated from the University of the Cumberlands. After graduating Dr.Saylor lived and practiced in the Houston area for 17 years. Since moving to the Central Texas hill country 15 years ago he has enjoyed small animal practice where he focuses on surgery and medicine, and for the last 5 years has been involved in mixed animal practice.
When not in the office he enjoys working on his property with his cattle and horses, and volunteering at his church.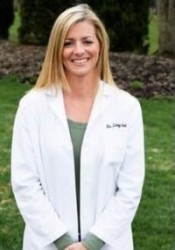 Dr Lindsey Ash-Bennett
Veterinarian
Dr. Ash-Bennett was raised in the small town of Huntsburg, Ohio. After graduating from the University of Findlay with Pre-Veterinary Degree, she attended Ross University of Veterinary Medicine in St. Kitts and received her DVM in 2005. Dr. Ash-Bennett has lived in Texas for the majority of her veterinary career. She has four dogs and two cats. In her spare time she enjoys spending time with her husband, weight lifting and reading.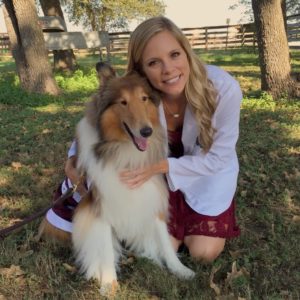 Dr Heather Cook-Key
Veterinarian
Dr. Heather Cook Key was born and raised in Plano, TX. Dr. Key's love and passion for animals started at a very young age, and she is so excited to continue her career as a veterinarian here at Isom Veterinary Hospital. She attended Louisiana Tech University for her undergraduate degree and got her bachelor's degree in Animal Science. Dr. Key graduated with her Doctor of Veterinary Medicine from Texas A&M University in 2017. Her special interests include preventative medicine, dentistry, and dermatology. Heather married her husband, Chase in 2019, and they enjoy spending time with their daughter, 3 dogs (Maggie, Squirrel, and Noodles) and cat (Pickles).